Movie News
Zack Snyder To Direct Star Wars Reboot? Or April Fools Joke!?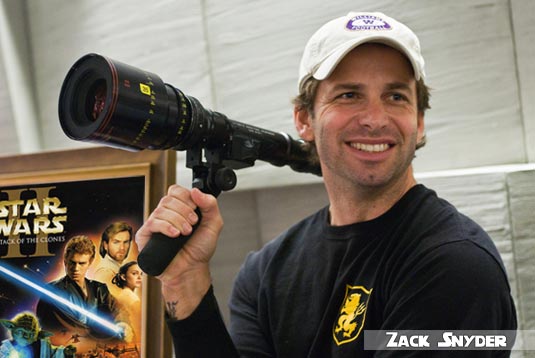 At this year's ShoWest,
Zack Snyder
and
George Lucas
announce to the world that Snyder has been tapped to reboot the "
Star Wars
" franchise!? April fools joke? Maybe but here's the word from
MovieWeb.com
: "To be honest, Zack wasn't always my first choice," Lucas told a crowd of skeptical journalists and fans. "But I feel he can really 300 up the project." "The original trilogy is really lacking in terms of cohesiveness, writing, and overall story structure. I just didn't have the time then to do what I did with episodes 1, 2 and 3 which represent the true intended Star Wars universe," Lucas added. "Quite frankly, and I know a lot of people won't want to hear this, but I find the episodes 4-6 to be somewhat boring when compared to episodes 1-3. I just have never felt totally satisfied with this franchise and I think the fans know that." Snyder has said that he'd like to use the original cast's voices somewhere in the mix. There is even talk about new 3-D technology!