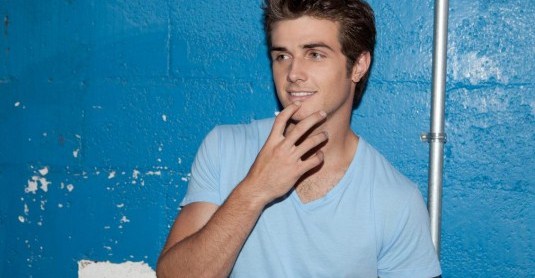 Canadian actor Beau Mirchoff is set to star in an upcoming indie thriller titled Poker Night! I'm sure you all remember this guy from MTV's Awkward, or even better – from Scary Movie 4, but now it's time to watch young Mirchoff in a little bit different role, 'cause he's apparently going to play a young detective in the whole thing!
At this moment, thanks to Variety, we know that Poker Night will center on Mirchoff's character – a newly promoted detective who learns from a Greek chorus of wiser, older detectives gathered for their ritual night of poker when a killer pulls the young cop and his mentors into a web of mutual deceit.
Of course, it's not all about Mirchoff, 'cause the rest of the cast looks pretty cool, too. It includes Ron Perlman, Delroy Lindo and Ron Eldard.
Wingman Productions stands behind Poker Night, which is already shooting in Victoria, British Columbia.