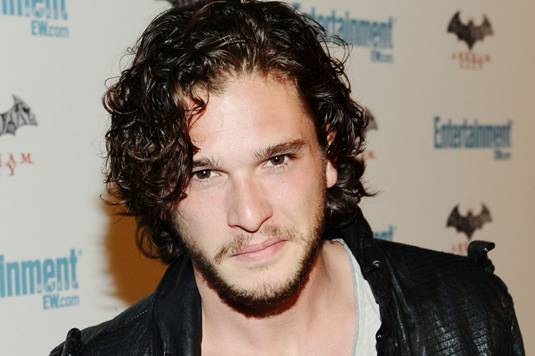 Obviously the young thesp Kit Harington has scored the highest on chemistry tests with Joel Kinnaman, who was recently cast as Lancelot and has won the battle for the role of King Arthur in the forthcoming Warner Bros. movie, Arthur and Lancelot.
He beats off stiff competition from two finalists: Game of Thrones co-star Richard Madden and Snow White and the Huntsman prince William, Sam Claflin.
The current aim is for the film to be in the vein of action-oriented epics like Braveheart.
David Dobkin, who has shown a tendency toward comedies in the past is on board to write and direct the legendary King Arthur in another contemporary retelling of the classic tale. The Change-Up director has shared some crucial insight on his approach:
I pulled the legend apart. I only kept a few things. I kept certain characters, I recreated the entire launch of the legend and why it starts the way that it starts, I don't want to give away too much but it's always had a flaw. I pulled the flaws out, I reinvented the characters as grounded characters. I took a much more realistic and grounded approach towards everybody, you know why would this character be this way and why would this character be that way? You know Arthur's superpower is compassion and vision. I will tell you this, the whole thing is wrapped around the birth of democracy as a concept and it's positing Arthur as the first man to say all men are created equal.
Harington, who is playing Jon Snow on HBO's hit series Game of Thrones would star alongside another cable TV 2011 breakout Joel Kinnaman, who played Holder on The Killing. So Dobkin has got actors on massively popular television shows.
As for Christopher 'Kit' Harington he will also appear with Sean Bean (Game of Thrones) in the upcoming horror film Silent Hill: Revelation 3D.
Arthur and Lancelot film is scheduled to start in early 2012 and already has a March 15th, 2013 release date.
[youtube]http://www.youtube.com/watch?v=XfAE3hIaPm4[/youtube]
Game of Thrones – Trailer