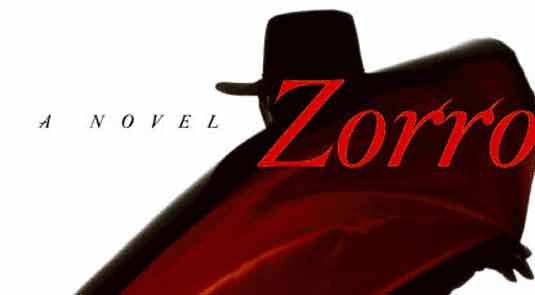 Anyone out there interested in Zorro reboot? I mean, really, really interested? I know I'm not, but still, there's a rumor that guys from Sony Pictures are quite serious about the whole thing.
Of course, sources say nothing about Antonio Banderas and Catherine Zeta-Jones (dream about it!), because this time it looks we'll go back to an origin tale of the comic book icon based on the 2005 Isabel Allende novel.
So, the word is that Sony Pictures has hired TV scribes Matthew Federman and Stephen Scaia to write the studio's reboot of the Zorro franchise.
Or, should I say – futuristic Zorro, because according to the latest reports, the new Zorro "will be less a caped crusader for justice than a one-man vigilante force bent on revenge, in a western story that has echoes of both Sergio Leone and No Country for Old Men." So, no wonder they already named this one – Zorro Reborn.
Anyway, for those of you who are not so familiar with Federman and Scaia, they are probably best known as folks behind TV projects like Jericho, Warehouse 13 and Human Target, and they currently serve as supervising producers on ABC's Charlie's Angels as well.
As for this fresh Zorro reboot, it will be their second feature effort after adapting River Of Doubt, which centers on Teddy Roosevelt's 1914 trip down the Amazon River, for Jon Turteltaub's Junction Entertainment.
Let me ask you once again – anyone interested in this one?