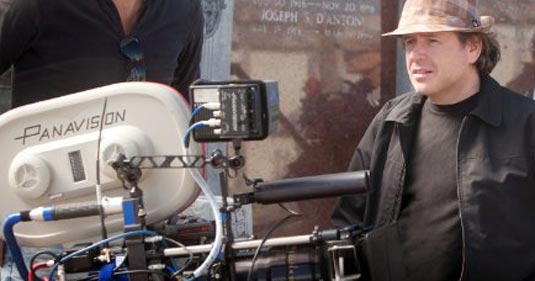 Simon West is currently busy with The Expendables 2 but we've just learned he's interested in another action movie titled Dust and Glory.
Well, this is not actually an action movie, it's more something like a romantic-car racing movie. Maybe even a romantic car movie? Wtf the romantic car movie means? Not sure, but you get the point!
So, after he's done with The Expendables sequel, West will move on to the romance adventure project (see, that's the right description!) based on a Evan Green novel set during the 1950s' Redex trials which covered more than 10,000 miles of some of the toughest racing terrain in Australia, if not the world.
At this moment THR mentions this movie is kind of cross between Mad Max and Jewel of the Nile, which will follow the rivalry between an American hotshot and an Australian legend. Script is written by Robert Lewis Galinsky who will also produce the project together with Elizabeth Howatt-Jackman and David Parker while Jib Polhemus and Geoffrey Edelsten are on board as executive producers.
Dust And Glory will start production next summer in Australia with hope to go out to cast before the end of the year. So, get ready for more updates!