Movie Photos
20 New Images From Kitamura's Horror NO ONE LIVES, Starring Luke Evans & Adelaide Clemens!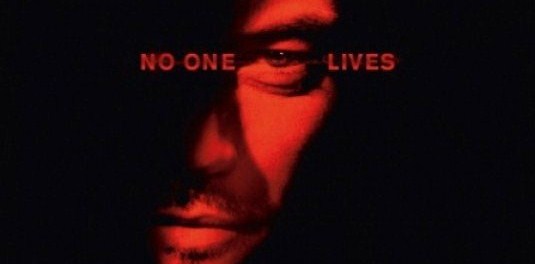 No one runs, no one escapes…
Well actually, we're here for
No One Lives
, an upcoming horror thriller which comes from director
Ryuhei Kitamura
(yep,
The Midnight Meat Train
helmer) and stars
Luke Evans
and
Adelaide Clemens
in the leading roles. I mean, we finally have a decent look at the movie which premiered this September at Toronto International Film Festival, but is (unfortunately) still without an official release date (January 2013 is expected, though).
Let us start this horror story by saying that
David Cohen
is responsible for the script which follows a gang of ruthless highway killers who kidnap a wealthy couple only to shockingly discover that things are not what they seem.
Beside the above mentioned Evans (great Evans by the way!) and Clemens, the rest of the
No One Lives
cast also includes
America Olivo
,
Beau Knapp
,
Derek Magyar
,
George Murdoch
,
Laura Ramsey
,
Lee Tergesen
, 
Rob Steinberg 
and
Dalton Gray
.
A brutal massacre leaves fourteen students dead and the local police without a clue as to the whereabouts of young heiress Emma (Clemens), who may be the sole survivor. Many months later, a clan of backwoods bandits, headed by stern patriarch Hoag (Tergesen), runs a vacationing couple (Evans and Ramsey) off the road in a routine highway robbery, only to discover the frightened Emma in the couple's custody. The bandits think they've hit the jackpot, given the promise of a hefty reward for Emma's rescue — but it turns out these gangster yokels are rank amateurs who have kicked a hornet's nest. Soon enough, everyone is sent running for their lives from an even greater danger than they could have imagined.
Click on the images for a better look:
No One Lives
is planned for a worldwide release in January 2013. When exactly – make sure you stay tuned and we promise that update!