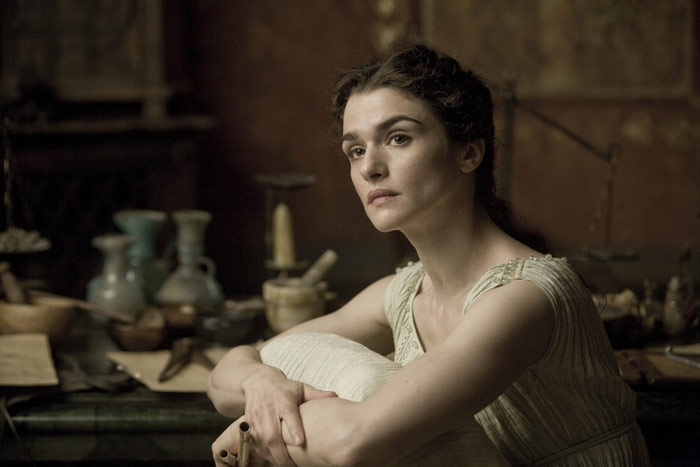 Take a look at the first official photos from "Agora," directed by
Alejandro Amenábar
who is also the writer with
Mateo Gil
. Set in Roman Egypt in the fourth century A.D.,
Rachel Weisz
plays astrologer-philosopher Hypatia of Alexandria, who fights to save the collected wisdom of the ancient world. Her slave Davus (
Max Minghella
) is torn between his love for his mistress and the possibility of gaining his freedom by joining the rising tide of Christianity. The film which also stars
Oscar Isaac, Ashraf Barhom, Homayoun Ershadi, Jordan Kiziuk, Michael Lonsdale, Rupert Evans
and
Richard Durden
will be premiered at Cannes Film Festival 2009. The movie will hit US theaters on December 18th 2009.