Movie News
Al Pacino in Barry Levinson's The Humbling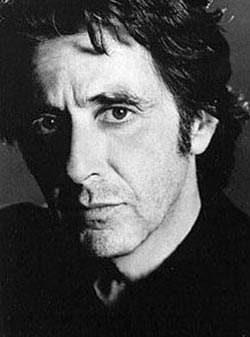 It looks that Al Pacino is back for good! And it also looks that the legendary actor and director Barry Levinson are definitely serious when it comes to their future projects.
And no, we're not only thinking of that mob flick Gotti: Three Generations (that we already wrote so much about), because we've just learned that Levinson and Pacino are about to shoot another movie this fall! Believe it or not…
So, we're actually talking about an adaptation of Phillip Roth's novel titled The Humbling which centers on a famous retired stage actor in decline who moves to upstate New York with a much younger woman, resulting in his reinvigoration.
Or, if you prefer more details, here's a synopsis part for The Humbling:
"At 65, Simon Axler, a formerly celebrated stage actor, is undergoing a crisis: he can no longer act, his wife leaves him and, suicidal, he checks himself into a psych ward.
Then he retires to his upstate New York farm to wait for… something, which arrives in the form of Pegeen, daughter of some old theater friends who is now a lithe, full-breasted woman of forty, though with something of a child still in her smile.
A Rothian affair ensues, despite (or perhaps because of) their age difference and Pegeen's lesbian past. Axler overlooks all the signs that should warn him not to trust too much in the affair and instead tries out more and more sexual turns with Pegeen (spanking, strap-ons, role play), until one night they pick up a drunk local for a three-way that might prove to be soul-crushing…."
As we mentioned Levinson has decided to shoot The Hambling this fall, right before the production on Gotti: Three Generations starts, so we're sure some new details about the whole thing will come as soon as possible.
Until that happens, make sure you stay tuned!