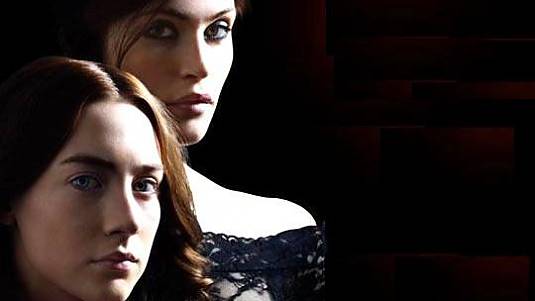 Everybody has a little secret… But Gemma Arterton and Saoirse Ronan are girls with a lethal secret! Neil Jordan's upcoming vampire thriller is set to hit theaters this June, some say it's Jordan's most ambitious project so far, we say it looks pretty cool, and… what about you? Head inside to check out the latest trailer for the movie & let us know what you think! We already shared an international trailer, clip, poster and images from the whole thing, but as you're about to see – this new video gives us a much better look at Arterton and Ronan aka mysterious mother/daughter vampire duo. [jwplayer mediaid="152158″] You've got secrets, haven't you? Well, their secret goes like this: they were born 200 years ago and survive on human blood!
Clara and Eleanor seek refuge in a run-down coastal resort. Clara meets lonely Noel, who provides shelter in his deserted guesthouse, Byzantium. Schoolgirl Eleanor befriends Frank and tells him their lethal secret. As knowledge of their secret spreads, their past catches up on them with deathly consequence.
Also starring Sam Riley, Jonny Lee Miller, Caleb Landry Jones and Danny Mays, Byzantium is set to hit theaters on June 28th, 2013.