Movie News
Cameron Diaz To Star In What to Expect When You're Expecting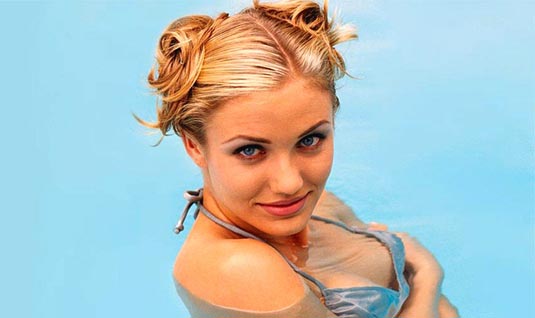 Ok, this could be interesting. If you're pregnant, of course.
According to the latest reports, guys from Lionsgate will adapt the pregnancy manual, titled What to Expect When You're Expecting. And, now, let me ask you one thing – who do you expect to see in this adaptation? Cameron Diaz, maybe?
Well, exactly! Cameron Diaz is reportedly in negotiations to join the cast of this project that will be directed by Nanny McPhee helmer Kirk Jones. Jones will direct from a script written by Heather Hach (Freaky Friday) and Shauna Cross (Whip It!).
Of course, the whole thing is based on the guidebook for new parents by Heidi Murkoff, and, according to Deadline, "the idea is to take a book that has sold north of 16 million copies, and turn into a pic in the vein of Love Actually, where five couples experience the surprises that happen when a stork visit is imminent."
If negotiations work out, Diaz will play a weight-loss instructor who hosts a fitness television show.
Shooting on What to Expect When You're Expecting will begin in July. As usual, we'll keep an eye on this project, so make sure you stay tuned!