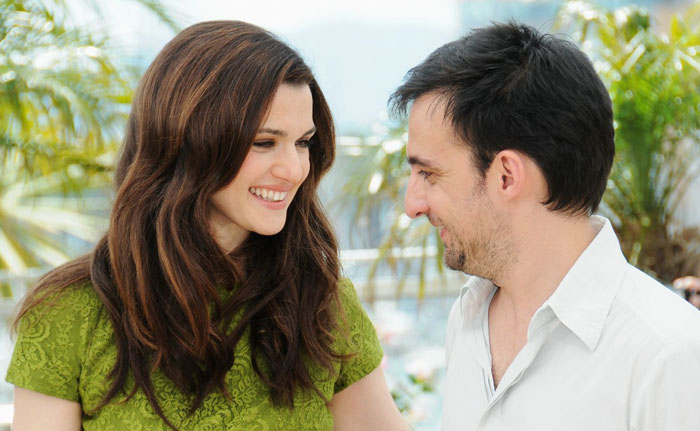 Alejandro Amenabar
's historical epic "
Agora
" premiered Sunday at the
Cannes Film Festival
, introducing audiences to the little-known scholar Hypatia, a brilliant astronomer and mathematician working in a man's world in 4th century A.D. Egypt.
Rachel Weisz
and director Alejandro Amenabar traveled back to ancient times to tell a modern story about a progressive woman standing against religious dogma and persecution. Hypatia struggles to preserve scientific knowledge amid the clash of zealots in Alexandria, whose rising Christian population grows increasingly militant toward Jews and worshippers of the Egyptian gods. Amenabar dove into astronomy research but said he did not want to make a movie about a figure such as Galileo because everyone already knew his story. Amenabar's studies eventually led him to Hypatia, a woman dealing with current issues in ancient times. "We realized that this particular time in the world had a lot of connections with our contemporary reality," Amenabar said. "Then the project became really, really intriguing, because we realized that we could make a movie about the past while actually making a movie about the present." A lot of stoning and sword-skewering goes on in "Agora" as Amenabar intersperses Hypatia's philosophical musings with bloodletting in the streets. The story also creates a love triangle of sorts among Hypatia and her devoted slave (
Max Minghella
) and one of her students (
Oscar Isaac
).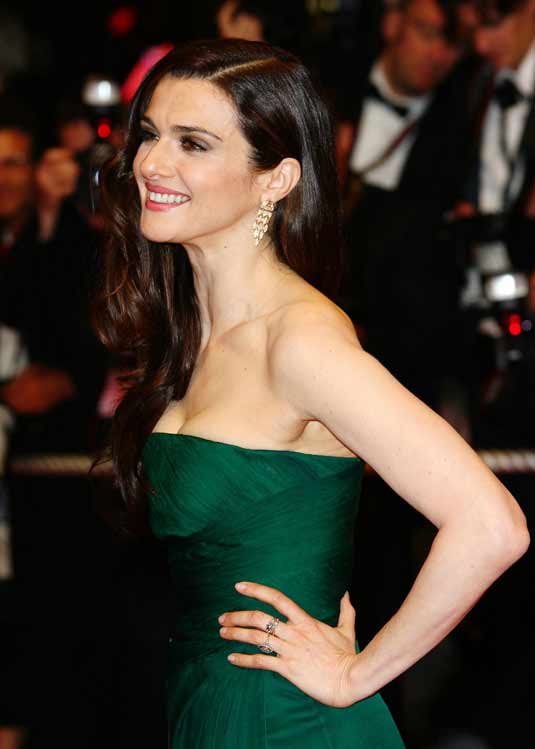 "If Hypatia is the embodiment of a modern woman, ancient Rome is a symbol of a modern superpower at a turning point," Amenabar said. "I think now the United States is the Roman Empire, and we can tell now more than ever that we are in some kind of crisis. Social crisis, economical crisis. So this is time for change," Amenabar said. "We all can tell that we are going to somewhere else. We don't know exactly what. And since I am an optimist by nature, I don't think we'll go back to something like the Middle Ages, but we can feel that something is not quite fitting right now." The film is part of the festival's official selection but
not competing
for the Palme d'Or.
"Although no self-respecting epic can come in at less than two hours, Alejandro Amenabar will nevertheless need good word-of-mouth to attract wider audiences willing to sit through 144 minutes and a heavy-handed beginning in his latest film, "Agora." Hopefully, he will get it. Amenabar gets most of the epic staples out of the way relatively early: flatly acted scenes of textbook exposition, overly earnest extras, main characters who wander unscathed through hordes of butchery and, of course, frequently swelling music. The story then becomes a timely parable on religious intolerance, inexorable fundamentalist violence and the powerlessness of reason and personal freedom in the face of both…" HollywoodReporter"The mother of all secular humanists fights a losing battle against freshly minted religious zealots in "Agora," a visually imposing, high-minded epic that ambitiously puts one of the pivotal moments in Western history onscreen for the first time. Alejandro Amenabar's first feature since "The Sea Inside" five years ago foreshadows the transformation of the Roman-dominated ancient world into Christian medieval times through the story of the much-celebrated astronomer and mathematician Hypatia in 4th-century Alexandria. This elaborately produced English-language Spanish production is consistently spectacular and features enough conflict and action to make it marketable, but a certain heaviness of style and lack of an emotional pulse could pose problems for mass audience acceptance, at least in the U.S. "Agora" has more on its mind than most costume pictures, and most other films, for that matter — mankind's place in the universe, the human need to understand the cosmos and the debate over the existence of a single deity. The central dramatic event is the sacking of Alexandria's fabled library, the repository of "all the knowledge of the world" up to that time, and the parallel drawn between early-day Christian fundamentalists, who have just been legalized by the Roman Empire at the story's start, and a certain other religion's present-day fanatics is entirely clear. These issues and more echo throughout the story, which unfolds in a physical rendering of Alexandria that is vivid and extensive in its display of fabulous architecture, divide between the haves and have-nots and polyglot nature of one of the ancient world's great melting pots…"
Variety
IndieWire