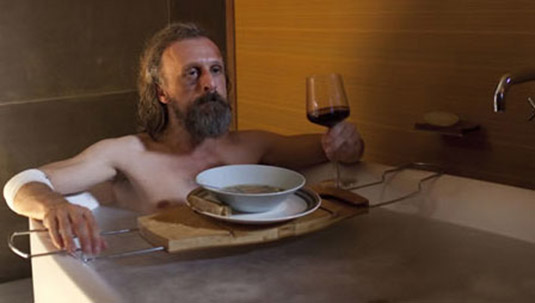 Let's start our little chat about the upcoming Borgman movie, which has been selected to compete for the Palme d'Or at this year's Cannes Film Festival.
Believe it or not, this dark and twisted thriller, which comes from director Alex Van Warmerdam, is the first Dutch Cannes contender in 38 years! We have the official trailer, some images and poster for the whole thing, head inside to check them out…
Written and directed by Alex Van Warmerdam, this action thriller has quite interesting cast on board, which includes Jan Bijvoet, Hadewych Minis, Jeroen Perceval, Tom Dewispelaere and Sara Hjort Ditlevsen.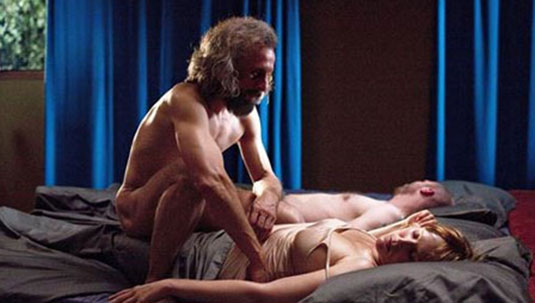 The project revolves around Bijvoet's titular character – a strange man named Camiel Borgman, who introduces himself into a perfect bourgeois family that lives in a leafy suburb. Or, if you prefer the official synopsis:
"Borgman's arrival in the tree-lined avenues of an exclusive residential area is the beginning of a series of unsettling events around the carefully constructed facade of a wealthy couple, their three children and the nanny."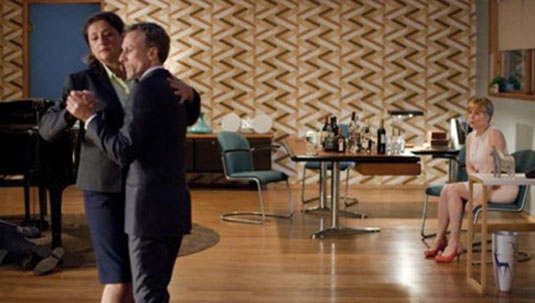 We wish Van Warmerdam and his team good luck at the 66th Cannes Film Festival, which is scheduled to take place in Cannes, France from 15 to 26 May 2013.
[youtube]http://www.youtube.com/watch?v=XZko3cTJ5OU[/youtube]