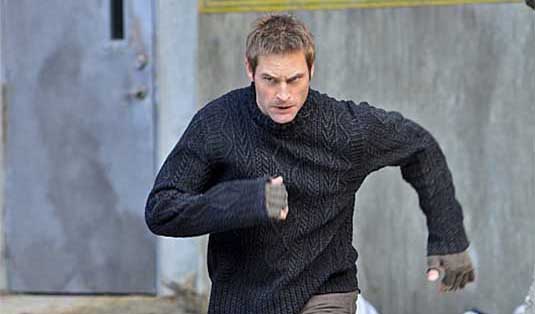 The first trailer for CBS' action/adventure television series Intelligence has arrived! In case you're not so familiar with this title, we definitely recommend you to check out the video in the rest of this report and see Josh Holloway in action!
He stars as a high-tech intelligence operative with a super-computer microchip in his brain, hope you find that interesting enough?
Created by John Dixon (or, if you prefer – based on his unpublished novel 'Dissident'), the series follows a high-tech intelligence operative who is the first of his kind to have a microchip implanted in his brain. Almost like a new Robocop, don't you think?
With all that technology and ability, he is able to access and detect anything and anyone, but at the expense of taking risks or breaking protocol in order to protect national security, prompting his superior to assign him a Secret Service agent to make sure he doesn't get out of line, or, for that matter, into enemy hands.
Beside Josh Holloway who plays that high-tech operative named Gabriel, the rest of the Intelligence cast also includes Marg Helgenberger as his boss Lillian Strand and Meghan Ory as a Secret Service agent named Riley Neal.
The rest of the super-team are Michael Rady, James Martinez, John Billingsley and PJ Byrne.
Make sure you stay tuned for more updates!
[youtube]http://www.youtube.com/watch?v=Oz1vtciSRYc[/youtube]