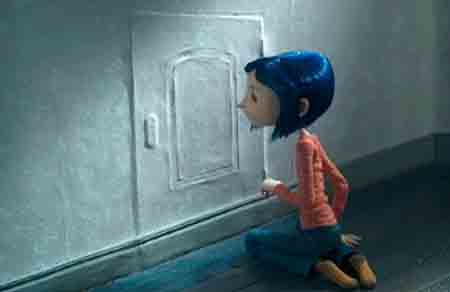 IGN has released two exclusive behind the scenes featurette for the Henry Selick's film "
Coraline
" As the film is still in production, the following "Coraline" featurette contains some shots that are not yet final. A high-definition stop-motion animated feature – the first to be originally filmed in 3-D – with spectacular CG effects, based on Neil Gaiman's international best-selling book.
Coraline (Dakota Fanning) walks through a secret door in her new home and discovers an alternate version of her life. On the surface, this parallel reality is eerily similar to her real life, only much better.
But when her adventure turns dangerous, and her counterfeit parents, including Other Mother (Teri Hatcher) try to keep her forever, Coraline must count on her resourcefulness, determination, and bravery to get back home and save her family.
"Coraline" will hit theaters on February 2009. [flv]http://moviesmovies.ign.com/movies/video/article/897/897334/coraline_feat1_081108_flvhighwide.flv[/flv] [flv]http://moviesmovies.ign.com/movies/video/article/897/897341/coraline_feat3_081308_flvhighwide.flv[/flv]