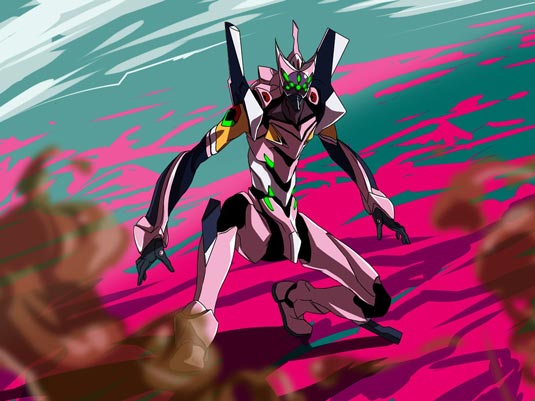 Along with today's new home video release of Evangelion: 3.0 You Can (Not) Redo, or as it was retitled for home release, Evangelion 3.33 (yeah, don't ask me why), we're now getting a look at the preview for
Evangelion 4.0: Final
(Shin Evangelion Gekijōban:|
|
)
.
The Blu-ray goes for 6,090 yen while the DVD goes for 5,985. Neither has English subtitles or audio, but they do feature the extra tokusatsu Ghibli homage, as we
reported
. That symbol at the end is the musical notation for the end of repetition, so prepare for the conclusion of the Rebuild series in the movie also known as
Evangelion: Final
! And check out this short preview below: Stay tuned for more on the next and final Evangelion film!