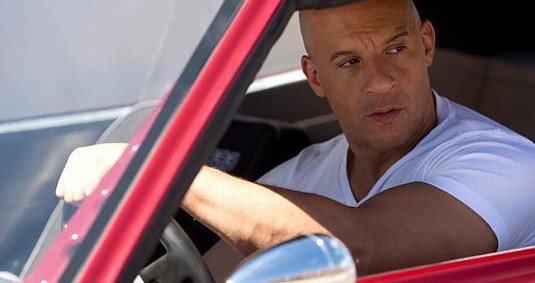 A few days ago we shared the final trailer for the upcoming Fast & Furious 6 movie which is set to open this month, hope you liked it? Today, we're here to share even more action, and to remind you that when the action is this big – you simply can't see it all on a screen this small. Go big or go home, that's what we call a good marketing trick… So, let us once again remind you that Justin Lin's sixth installment in the Fast and the Furious film series is set to open on May 24th, 2013, and that Vin Diesel, Paul Walker, Dwayne Johnson, Michelle Rodriguez and Jordana Brewster are all on board. [youtube]http://www.youtube.com/watch?v=jZXhzKBd-sE[/youtube] You probably remember the official synopsis part, but here we go again:
Since Dom and Brian's Rio heist toppled a kingpin's empire and left their crew with $100 million, our heroes have scattered across the globe. But their inability to return home and living forever on the lam have left their lives incomplete. Meanwhile, Hobbs has been tracking an organization of lethally skilled mercenary drivers across 12 countries, whose mastermind is aided by a ruthless second-in-command revealed to be the love Dom thought was dead, Letty. The only way to stop the criminal outfit is to outmatch them at street level, so Hobbs asks Dom to assemble his elite team in London. Payment? Full pardons for all of them so they can return home and make their families whole again.
The rest of the Fast & Furious 6 cast includes Tyrese Gibson, Sung Kang, Gal Gadot, Chris Bridges, Elsa Pataky and Gina Carano. In case you've missed all those great posters and images from the movie, here's your perfect chance to take a look, and as usual – make sure you stay tuned for even more action!