Movie Photos
First New Moon Set Photos: Pattinson, Lautner, Stewart…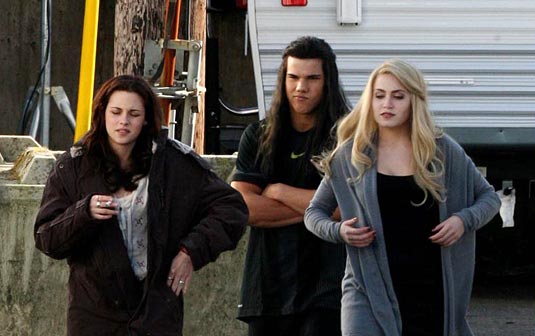 The first photos from the Vancouver set of The Twilight Saga's New Moon have arrived. Click below to enlarge these new images of Robert Pattinson, Kristen Stewart, Nikki Reed, Taylor Lautner, Ashley Greene, Kellan Lutz and Jackson Rathbone on the set. New Moon Movie Synopsis: Bella Swan (Kristen Stewart) and Edward Cullen (Robert Pattinson) are completely in love. Edward is traditional and generous, and no matter how much Bella likes to keep things on the down-low, he wants to celebrate her birthday with his entire family. However, there's always a risk when Bella visits the Cullens. Although they don't consume human blood, it's still tempting for them, and Edward's brother Jasper most of all. Not because he's a new vampire, but because he's a recent addition to the Cullen family, who limit themselves to animal blood. Before that, he feasted on hundreds of humans. The temptation is still strong for him.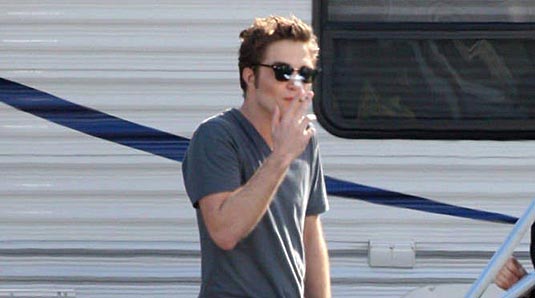 Robert Pattinson Bella is opening her gifts from the Cullens when a minor mishap occurs. Well, it would be minor for most people, in normal situations. She gets a paper cut from the wrapping paper on one of the presents. Jasper flies out of control at the scent and sight of her blood, and although he's restrained by the others, it's an upsetting experience. For Bella, even more so when Edward begins to withdraw from her. He becomes more and more distant and when he makes an abrupt departure, she feels as if her heart is broken-no, more than broken-ripped from her chest. There's an empty feeling and she's not sure she'll ever feel whole again. To placate her father, and in an attempt to seem as if she's back to normal, Bella starts hanging out with Jacob, a friend from the nearby reservation. The question arises-could Jacob ever take Edward's place in Bella's heart?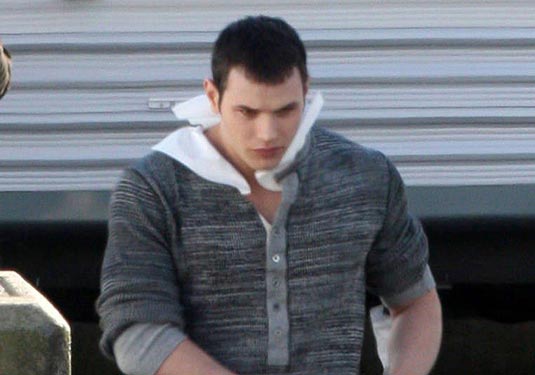 New Moon | Kellan Lutz "The Twilight Saga New Moon" has already the release date – November 20, 2009. "Eclipse," the third movie in its Twilight saga will land in cinemas on June 30, 2010, just seven months after the first Twilight sequel "New Moon" opens.
UPDATE

April 12, 2009

Second batch of photos from the set of New Moon [source: PunkD Images]: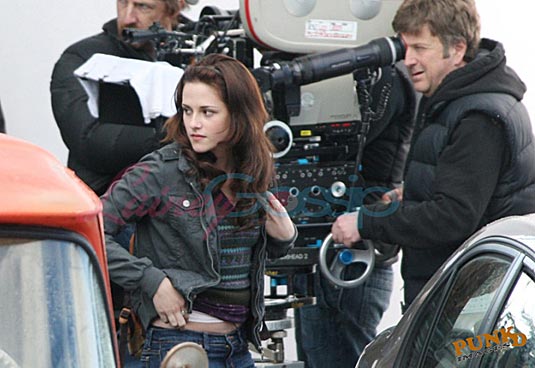 UPDATE

April 25, 2009 Entertainment Tonight has been airing the first ever footage from the next Twilight movie "The Twilight Saga: New Moon," and now that footage is online. "New Moon" Footage Online! UPDATEMay 25, 2009 New Moon stars Kristen Stewart and Robert Pattinson were spotted yesterday eating lunch with New Moon crew near Montepulciano (Italy), where New Moon is set to start filming immediately. There are also pics of Kristen Stewart on the set in Montepulciano.
New Moon | Kristen Stewart
UPDATE
May 27, 2009 [
New Moon | Montepulciano
Italy]
UPDATE
May 28, 2009
UPDATE
May 31, 2009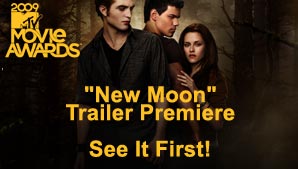 UPDATE

September 11, 2009