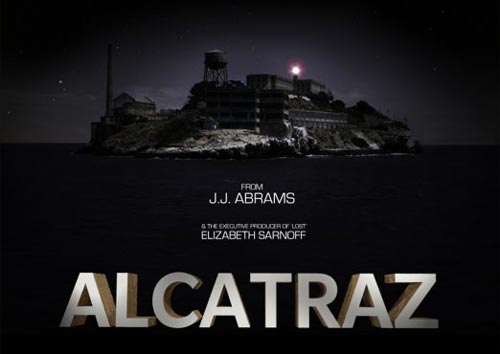 Yes, I know you're not used for Filmofilia to keep an eye on some TV show, but trust us, we know that this one is going to be huge!
We just learned that Fox has given the green light to four new shows and has dropped five from its schedule next season. One of those projects that has the green light, (and our full attention) is Alcatraz, based on one of the most notorious prisons ever to be built.
The drama developed by J.J. Abrams, will focus on a group of guards, convicts and workers who disappear from the famed jail without a trace in the 1960's, only to re-appear in the present day. Upon their return, it becomes up to the FBI and a lone female cop to track down the group and figure out what happened to them all of those years ago.
The series has been a top contender for a long time at the network and it's not a surprise they are electing to add it to their lineup.
This actually means – if you loved Lost – you will love Alcatraz even more! Especially when you hear that Alcatraz will star Jason Butler Harner, Jonny Coyne, Jorge Garcia, Parminder Nagra, Robert Forster, Sam Neill, Santiago Cabrera and Sarah Jones.
So, we're definitely going to keep an eye on this one, but while we're still here, let us mention that, beside Alcatraz, Fox has given the green light to Bones spin-off, The Finder as well as comedies The New Girl and I Hate My Teenage Daughter.
On the other hand, Breaking In, The Chicago Code, Human Target, Lie to Me and Traffic Light won't get another season on the network.