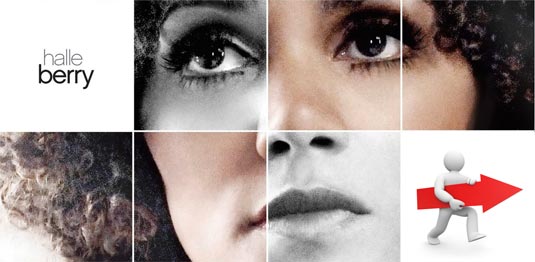 Halle Berry
's latest film,
Frankie and Alice
, was not being released in theaters yesterday as previously mentioned by the film distributor. As a matter of fact, long before Berry's private matter became public, the date had move from its original Feb.4 theatrical release. A spokesperson of the company reportedly stated that date was "undetermined" as this time. The film was released in one theater on Dec.10 at the Landmark Nuart Theater in Los Angeles for an Oscar race. Unluckily, the film, earned none. Berry garnered a Golden Globes selection for her role as a young multiethnic American woman with disordered identity who fights to save her true self and not give in to her xenophobic alter-ego in early 1970s Los Angeles. She failed from
Natalie Portman
, who won for her performance in
Darren Aronofsky
's thriller
Black Swan
. Berry did obtain an NAACP Image Award nomination for Outstanding Actress in a Motion Picture. The film also stars
Stellan Skarsgård, Phylicia Rashad
(
For Colored Girls
) and
Chandra Wilson
(TV's
Grey's Anatomy
). Directed by
Geoffrey Sax
, and written by Cheryl Edwards and
Marko King
among others. As indicated by the title, "Frankie and Alice" centers on untying the different individuality of a woman played by Halle Berry, one of whom is
Frankie
, another being
Alice
. In all she has three personalities in conflict with each other and causing problems for her life, a result of some mysterious traumatic event while she was young. Stellan Skarsgård acts as her psychiatrist/mentor, forcing her to confront her past and acknowledge what's happening to her… We hope Halle Berry's relationship problems hat are holding in her real life will be solved and we will see wide release opening as soon as it is announced. Until than, take a look at the clips below.
Frankie and Alice Clip #3
[youtube]http://www.youtube.com/watch?v=h5ukrkBMBGc[/youtube]
Frankie and Alice Clip #5
[youtube]http://www.youtube.com/watch?v=L7ULDng3tz4[/youtube]