Movie Trailers
Watch: Extended Red Band Clip From HELL BABY, Opening Tomorrow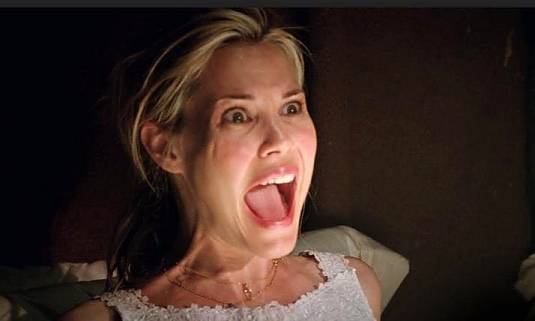 We already shared one pretty cool red band trailer for the upcoming horror-comedy Hell Baby, which comes from Robert Ben Garant & Thomas Lennon, and is set to hit limited theaters tomorrow. Well, guess what, we're here to update our movie base with a brand new (and an extended) red band clip from the whole thing, hope you'll enjoy…
Written and directed by the above mentioned duo, the movie revolves around an expectant couple who is forced to enlist the help of the Vatican's elite exorcism team after they move into a haunted fixer-upper in New Orleans.
Demonic baby – hell, yeah!
Hilarity ensues as a pair of priests try to help (keep in mind that Garant and Lennon star as those priests) and it sure looks like we can expect a lot of bloody violence, graphic nudity, sexual content, language and some pot use…
I mean – rated R, and stuff like that…
Anyway, let us once again remind you that Hell Baby cast includes Rob Corddry, Leslie Bibb, Thomas Lennon, Riki Lindhome, Paul Scheer, Rob Huebel and Keegan Michael Key, and as we said – the movie opens tomorrow, September 6th, 2013.
Anyone interested in this horror-comedy, or what?