Movie News
James Gandolfini to Star in Twylight Zones, Extremely Loud and Incredibly Close, Cogans's Trade?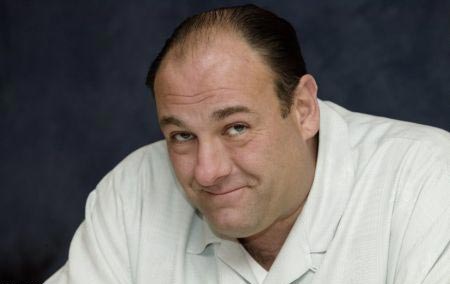 It's nice to be
James Gandolfini
these days.
Sopranos
star has just signed on to star in
David Chase
's first feature debut titled
Twylight Zones
. And like that's not enough, he is also looking at two other very promising projects including
Andrew Dominik
's adaptation of
Cogan's Trade
as well as
Stephen Daldry
's big screen version of
Jonathan Safran Foer
's
Extremely Loud and Incredibly Close
. Impressive, or what? But, let's start from the beginning. Twylight Zones is drama set in 1960s New Jersey and centers on Douglas, a timid teenager who comes out of his shell and gains attention as the lead singer of his rock band, The Twylight Zones. James Gandolfini will play Douglas' father, who is repulsed by his son's rock and roll ways, while John Magaro will play Douglas. Brad Garrett is also set to star in the project. Then, we have an upcoming Andrew Dominik's adaptation of Cogan's Trade, and for a while Gandolfini's name has been mentioned in relation to this one. Unfortunately, at this moment still no official deal, but we're hoping that Gandolfini will soon join the impressive cast that includes
Brad Pitt, Sam Rockwell
and
Casey Affleck
. And, at the end, Stephen Daldry's big screen version of Jonathan Safran Foer's Extremely Loud and Incredibly Close, that we already wrote about. If the negotiations work out, he will star alongside
Sandra Bullock
as her "male friend" after her husband played by
Tom Hanks
, dies in the World Trade Center attacks. Nice job Gandolfini!