Movie News
Jennifer Lawrence In Sweet Tea Sissy Spacek's Directorial Debut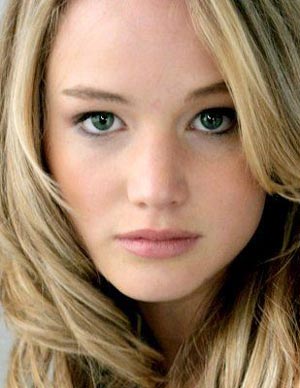 I like the way Jennifer Lawrence thinks. And it goes like this: If 'Hunger Games' goes well, I can just do the things that I really want. If the scripts are not what I absolutely love, I don't have to do them. I can just rest."
That's exactly what she had to say about her future plans in an interview with EW, so I guess she absolutely loves Sissy Spacek's upcoming directorial debut titled Sweet Tea, since she's going to star in it?
And Sweet Tea movie is based on the novel Goodbye to the Buttermilk Sky written by Julia Oliver and the script comes from Get Low scribe C. Gaby Mitchell.
Now, thanks to Lawrence we know that "…it's a drama but it's kind of a down south love story drama. About a mother who gets married young and meets another man and starts thinking that maybe she made a mistake."
So, yes, the answer to the above asked question is definitely yes. Lawrence sounds quite enthusiastic about this project, or, as she explained:
"I was like damnnnnnn. When I read the script and I loved it I was like 'Ohhhhh!' Because I knew it was going to have to be directly after and I'm just going to be exhausted but I can't help it. I love it."
Just in case you're skeptical about Sissy Spacek and her directorial powers, let us also say that lovely Jennifer thinks she's "…nice, normal, just a mom…and a great director too."
Check out the Goodbye to the Buttermilk Sky novel synopsis:
"In her first novel, Oliver's graceful writing and unerring social observations transform a soap-operatic plot into a quietly compelling story of a young woman's awakening. Along the Alabama Black Belt of 1938, the twin plagues of the Depression and the boll weevil are ravaging cotton farms and undermining age-old boundaries of class, race and sex.
Oliver encapsulates a world of social upheaval in the story of 20-year-old Callie Tatum, whose husband, Russell, has been forced to leave the cotton fields his family has farmed "since the Indians" to work in a textile mill. Alone on the large farm with her baby and disabled father-in-law, the lonely, vaguely unhappy Callie begins an affair with Clifton Wade, a Birmingham insurance man. The affair, which brings tragedy into the lives of both Callie and Clifton, is not well developed, however.
Oliver's interest and strength clearly lie not in plot mechanics but in her knowledge of Callie's world and her ability to depict the evolution of characters within a highly constricted social milieu. The result is a richly detailed story short on suspense but full of subtle surprises." [Amazon]
That's why we'll definitely keep an eye on the Sweet Tea, and you guys make sure to stay tuned for more updates!