Movie News
Joe Wright to Direct African Adventure Stanley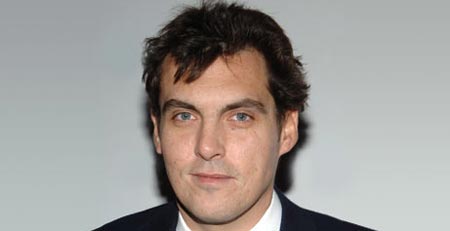 Joe Wright is quite busy guy these days. We already wrote about his upcoming Anna Karenina adaptation, so no, this report has nothing to do with that one! Today we're here for something totally different, because, according to the latest reports, Wright will be in charge for Stanley, project that will be based on Tim Jeal's book Stanley: The Impossible Life of Africa's Greatest Explorer. Yes, it's time for an adventure!
So, thanks to guys from ThePlaylist, this book tells the story of true life Victorian journalist and explorer Sir Henry Morton Stanley, who is "said to have coined the phrase "Dr. Livingstone, I presume" but more importantly his extensive, and harrowing, journey down the Congo River is said to have inspired Joseph Conrad's "Heart Of Darkness."
When they asked Wright when he might make the project, he answered: "I don't know, at the moment. I have no idea. It'd be really good. And I'd really like to go to Africa. My father is from Africa, so I'd really like to go and explore where he was from. But I'm not sure. The problem is you never really end up making the films you want to make. A career is what happens when you're developing other screenplays."
In a meanwhile, check out the description of Jeal's book: "Henry Morton Stanley, so the tale goes, was a cruel imperialist who connived with King Leopold II of Belgium in horrific crimes against the people of the Congo. He also conducted the most legendary celebrity interview in history, opening with, "Dr. Livingstone, I presume?"
But these perceptions are not quite true, Tim Jeal shows in this grand and colorful biography. With unprecedented access to previously closed Stanley family archives, Jeal reveals the amazing extent to which Stanley's public career and intimate life have been misunderstood and undervalued. Jeal recovers the reality of Stanley's life – a life of almost impossible extremes—in this moving story of tragedy, adventure, disappointment, and success. Few have started life as disadvantaged as Stanley.
Rejected by both parents and consigned to a Welsh workhouse, he emigrated to America as a penniless eighteen-year-old. Jeal vividly re-creates Stanley's rise to success, his friendships and romantic relationships, and his life-changing decision to assume an American identity. Stanley's epic but unfairly forgotten African journeys are thrillingly described, establishing the explorer as the greatest to set foot on the continent."
Do you like the sound of this story? Let us know, and stay tuned!