Movie News
John Cusack as Edgar Allan Poe in James McTeigue's The Raven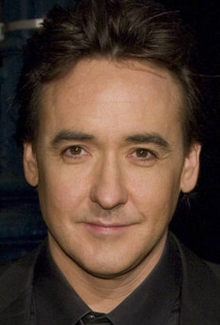 The Raven is the upcoming thriller, or if you prefer, fictional story about "what would happen if a serial killer challenged poet Edgar Allan Poe to solve a series of killings inspired by his own stories."
The movie will be directed by James McTeigue (best known from titles like V for Vendetta and Ninja Assassin) and looks that John Cusack will have an honor to portray American author Edgar Allen Poe.
The Raven is based on a Hannah Shakespeare and Ben Livingston script and documents the last five days of Poe's life, when a serial killer is running around Baltimore using Poe's stories as the backdrops to his killings.
Poe and a young detective have a ticking clock to outsmart the killer before he kills again.
Director McTeigue previously stated:
"It's sort of 'Se7en' meets a series of Poe stories. It's set in 1850s Baltimore, and it's about creating Poe's version of 1850s Baltimore, him moving through it. So it has a lot of the Poe stories interwoven into it"
Jeremy Renner and Ewan McGregor had been circling the role, but like we said, John Cusack confirmed his involvement in a project on Twitter saying:
"Send any poe-gold my way as I begin this journey into the abyss."
Intrepid Principals Trevor Macy and Marc D Evans will produce with FilmNation's Aaron Ryder, who brought The Raven script to Intrepid.