Relativity Media is taking charge of theatrical marketing and distribution for best-selling children's book adaptation Judy Moody and the NOT Bummer Summer in the United States, with plans to release the film this summer. The film stars Australian actress Jordana Beatty (Superman Returns) as Judy Moody along with Heather Graham (The Hangover). The film keeps track of Judy Moody's exciting activities in which she gets started with the most unforgettable summer of her life with the help and joy of her younger brother Stink (the role went to Parris Mosteller) and playful Aunt Opal (played by aforementioned Heather Graham). The screenplay, written by co-writer Kathy Waugh (Peep and the Big Wide World) and Megan McDonald, is based on the characters in McDonald's popular kiddie book series, illustrated by Peter H. Reynolds and published by Candlewick Press. There are nine adventures in the bestselling series, in excess of 13 million copies in print worldwide, and available in over 22 different languages. Encouraged by the film's script McDonald has even written a novel which will be published May 24, 2011. The film is directed by John Schultz (Like Mike, Aliens in the Attic). Smokewood's Sarah Siegel-Magness and Gary Magness, who produced Lionsgate's Oscar-nominated Precious: Based on the Novel Push by Sapphire, are supporting the project. Sarah Siegel-Magness said about the project,
Judy Moody has an enormous fan base the world over. We are excited to partner with the savvy team at Relativity to bring this beloved character to the big screen.
Judy Moody and the NOT Bummer Summer is scheduled for a summer 2011 wide release. Are you thrilled? Let us know what you think.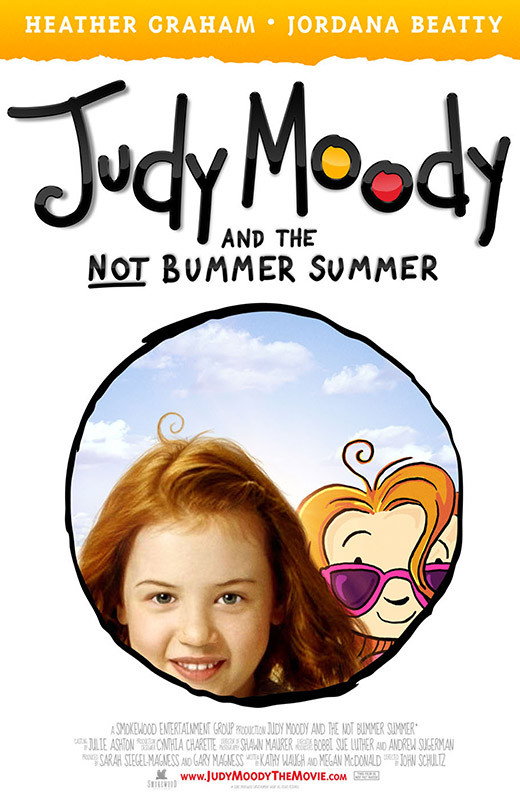 Judy Moody and the NOT Bummer Summer Poster