Movie News
Kellan Lutz and Spencer Locke to Star in TARZAN 3D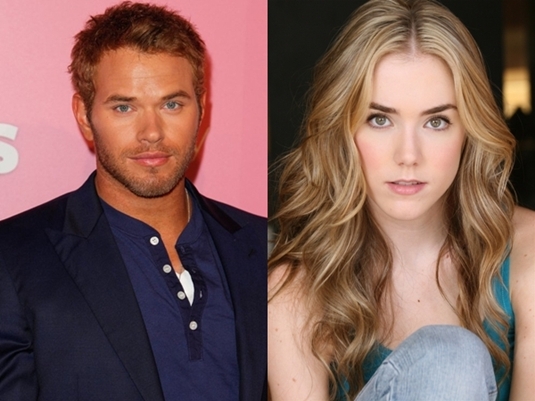 After Robert Pattinson wraps up Mission: Blacklist and Rover, another Twilight Saga star, Kellan Lutz has just gotten the greenlight to begin work on his next film. As of August 2010, Germany-based Constantin Films had already announced development of a3D motion capture Tarzan film, which updates the classic Edgar Rice Burroughs jungle hero.
Therefore, Lutz has signed on to 'play' the title character with Resident Evil's Spencer Locke as his Jane Porter.
The upcoming CGI film will be directed by Reinhard Klooss and will serve as an update of Burroughs' classic story. It will see Tarzan 'as the child of billionaire adventurers who died in a plane crash, leaving the boy an orphan and left to grow up in the jungle. Meanwhile, Jane is the daughter of an African guide and is committed to the conservation and preservation of the African jungle, fighting tooth to defeat the mercenary army of Greystoke Energies; the CEO of Greystoke Energies is a man who took over the company from Tarzan's deceased parents.'
Yoni Brenner and Jessica Postigo provide the script for the film that has no U.S. official release date.
This latest film is not to be confused with a possible Tarzan trilogy at Warner Bros.
Lutz plays Emmett Cullen in the Twilight franchise, while Locke is currently starring opposite Josh Hutcherson in Detention.
Stay tuned for 'Me Tarzan, you Jane'