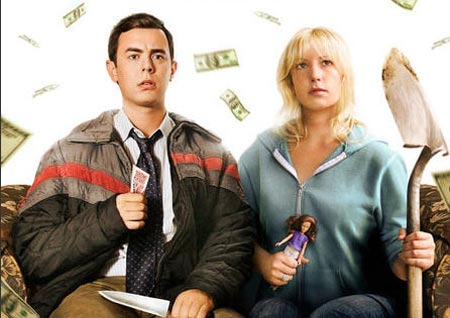 We have added the first trailer and poster for the upcoming indie movie Lucky.
After Ben wins $36 million in the lottery, Lucy marries him, strictly for the cash. Just as she's beginning to have genuine feelings for him, however, Lucy discovers that he's a serial killer whose victims all resemble her. Still, though, there's no way she's walking away from those lottery checks, even if it means losing her mind and re-burying all the bodies…
The comedy starring Colin Hanks, Ari Graynor, Jeffrey Tambor, Ann-Margret, and Elizabeth Uhl.
Lucky opens limited July 15th, 2011.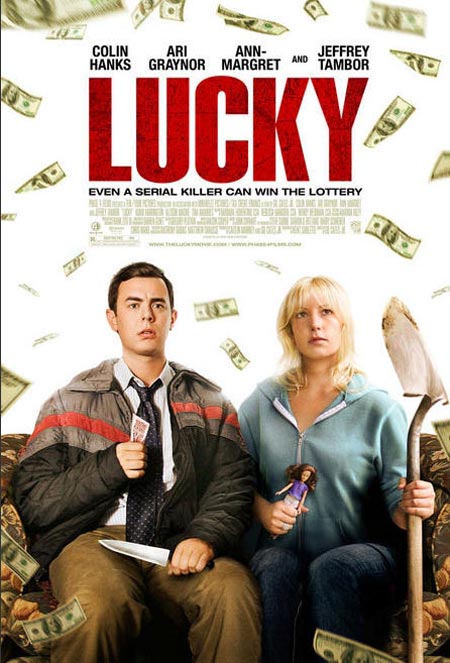 Lucky (2011) Movie Poster
Lucky Movie Trailer