Movie Posters
Now Is Good Trailer and Poster; Starring Fanning, Irvine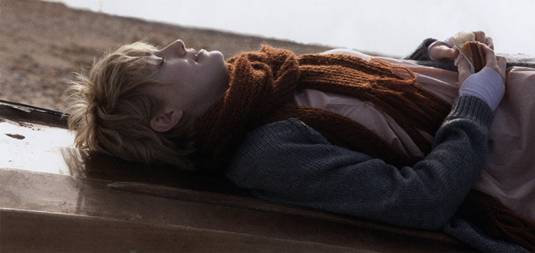 Hello and welcome to tearjerkers!
Adaptation of Jenny Downham's novel Before I Die, Now Is Good is the British drama which stars Hollywood child-star Dakota Fanning and War Horse's new rising star Jeremy Irvine.
Well, a weepy and fairly sweet trailer has arrived, sporting a chic English accent and a darling pixie cut that works well with Fanning as well as she tackles adult material.
Fanning plays Tessa, a girl diagnosed with a terminal leukemia. The heroine decides to use every moment left indulging in such activities as losing her virginity and taking drugs. Falling in love with her neighbor (Irvine) wasn't on the typical juvenile revolt list, but might prove to be the most exhilarating trip of them all.
Now Is Good also stars Kaya Scodelario, Olivia Williams, Paddy Considine, Patrick Baladi.
The upcoming drama directed by Ol Parker (Imagine Me & You) opens in the UK on May 25th, 2012 with no official release date set in the United States yet.
To get the latest scoop on the film, also check out the new UK poster below.
[youtube]http://www.youtube.com/watch?v=45L0n5H4j3Y[/youtube]