Movie Posters
New PACIFIC RIM Character Posters: Rinko Kikuchi & Idris Elba!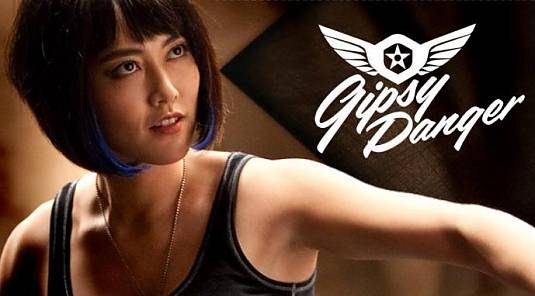 A few days ago we shared the first character poster for Guillermo del Toro's upcoming Pacific Rim, where you had a chance to take a better look at Charlie Hunnam aka former pilot Raleigh Becket. Today it's time to share even more gipsy danger, 'cause two new posters with Rinko Kikuchi's Mako Mori and Idris Elba's Marshal Stacker Pentecost have arrived!
Guillermo del Toro's beautiful poem to giant monsters is set in the near future – giant Kaiju monsters have risen from the Pacific Ocean, resulting in a war which takes millions of lives and quickly consumes humanity's resources. You already know the rest of the story – to combat those monsters, a special type of weapon was devised: massive robots, called Jaegers, which are controlled by two pilots whose minds are locked in a neural bridge. When they pilot the robots, Becket and Mori have to share everything, even their past memories.
I must say that Kikuchi looks fantastic, hope you agree? Here's what she had to say about her Mori girl:
As a little girl I used to watch a lot of monster movies and TV series. The kaiju destroy the whole world, so we have to fight with the monsters. It's an international problem. And also, the kaiju comes from the ocean – deep, deep inside the water in the Pacific – so Japan is defending that. Idris Elba's character raised her, she's a student in the United States and she wanted to be a pilot.
Pacific Rim cast also includes Charlie Day, Ron Perlman, Robert Kazinsky, Max Martini, Clifton Collins, Jr., Burn Gorman and Larry Joe Campbell, and the movie is set to hit theaters on July 12th, 2013. Make sure you click on these posters to take a better look & let us know what you think!