More casting news for today! British star Rebecca Hall has been confirmed for Stephen Frears' upcoming adaptation of Beth Raymer's memoir Lay The Favorite: A Memoir Of Gambling.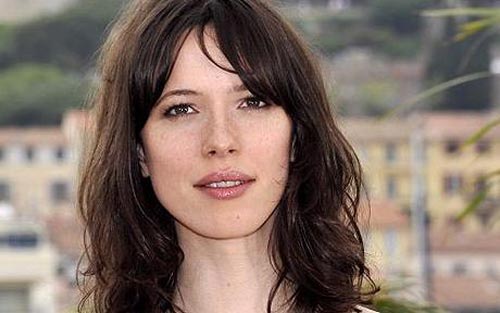 Frears directs from a script by D.V. De Vincentis, well known team, since we all remember their collaboration on High Fidelity and Grosse Pointe Blank.
"It's hard not to like the breezy, ingenuous voice of this plucky protagonist who proves she's game for any kind of new experience.
Hailing from Ohio, Raymer eventually made her way to Las Vegas when she was 24 and found a lucrative position assisting a Queens-born, Stuyvesant High School-educated gambling operator, Dink Heimowitz.
The lovable, irascible, big-bellied Dinky had shucked life as a bookmaker back in New York, having run into trouble, for professional sports gambling; he put Raymer and the other motley staff on the phones setting up bets for all kinds of sports matchups in order to find a line that gave him an edge.
Dinky referred Raymer to a high-flying bookie on Long Island, Bernard Rose, who had his own offshore network. As girl Friday Raymer fetched doughnuts, placed calls, and acted as a runner, making wads of dough, but mostly Raymer cherished working among the assortment of gambling types, the low-end hustlers and misfits she chronicles with evident tenderness."
As for Hall, she was most recently seen in the Ben Affleck directed The Town and she'll next be seen opposite Will Ferrell in dramedy Everything Must Go and the Nick Murphy ghost story The Awakening.
Focus Features will produce Lay The Favorite, and as usual, we'll keep an eye on the project!