Movie Trailers
Watch: International Trailer For Jason Statham's REDEMPTION (aka HUMMINGBIRD)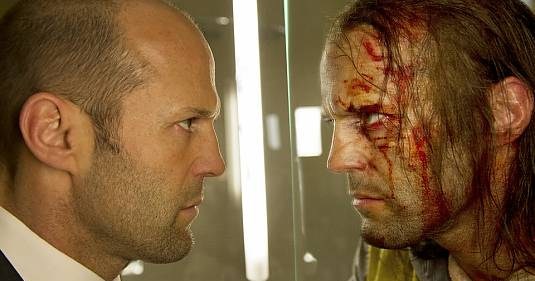 Time for Jason Statham to get his life together! And you already know what that means – a brand new (international) trailer for his upcoming Redemption (originally titled Hummingbird) movie has arrived! In case you're not so familiar with the whole thing, we definitely recommend you to check out those great stills and the first TV spot for the movie, 'cause this definitely looks promising!
Written and directed by Steven Knight, this revenge thriller revolves around a homeless damaged ex-special forces soldier named Joey Jones, who grabs an opportunity to assume another man's identity – and transforms himself into an avenging angel.
Beside Statham who stars as the above mentioned guy Joey, the movie also stars Agata Buzek, Lee Asquith-Coe, Vicky McClure, Paul Blackwell and Benedict Wong.
Rated R for strong brutal violence, graphic nudity and language, Redemption is set to hit theaters on June 28th, 2013.
Let us know what you think about this trailer & stay tuned for more updates!