Director John Stockwell (Middle of Nowhere) has signed to direct movie titled Roadkill, and we're here today to share some interesting details about the project that's already being described as "hilariously violent action comedy."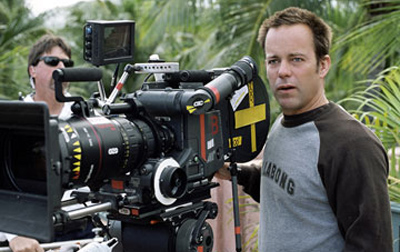 Roadkill is a story written by Nick Ball and John Niven, and it will follow:
"…Anthony who always dreamed of being a famous chef. Julian only thought about women. With neither really working out, what do these childhood best friends decide to do? Start a detective agency, of course!
Unfortunately for them, their first case – to save a hot prostitute from the Russian mob and a sex crazed, murdering US Senator – puts them on the run from a ruthless, yet Mary Poppins-like assassin whose intent is to brutally torture and kill whomever is unlucky enough to get in her way. Just an average day for two clueless losers…."
Roadkill stars Paz Vega, Christopher McDonald, Tony Curran, Scott Mechlowicz and DL Hughley.
The movie will be produced and funded by Bill Perkins, through his company Lleju Prods.
Let's wait and see how things will work out for Stockwell and his Roadkill this time!