Movie News
Runaways To Begin Filming in March 2011
Update from Marvel Studios!
Runaways
will begin filming early next year, in March 2011, and it will take place in Los Angeles, California where the comic's story is set.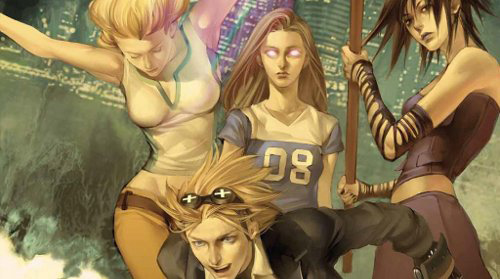 Another information that we're going to share with you right away is the rumor that the studio might change the title from Runaways to
Small Faces
. Question mark? Ok, let's try to get some answer on that decision. The best answer on that is the fact that guys from Marvel probably don't want their film to get confused with that Kristen Stewart and Dakota Fanning movie that was based on the rock group of the same name – The Runaways. But what's the point in that Small Faces thing, we still have no idea, although, nothing is official yet.
Runaways
or
Small Faces
centers on: "a group of teenagers who discover that their parents are an organized group of super villains called The Pride. On the run from their homes, the group bands together and begins a journey of discovery, both of their parents' origins and of their own inherited powers." No cast members have been announced for the film, but at least we already know that
Drew Pearce
and the comic's creator,
Brian K. Vaughn
, wrote the screenplay and that
Peter Sollet
is in charge for directing the movie. With every new update on
Runaways
, we'll be back!