Movie News
RUNNER RUNNER Clip: Affleck Has A Tempting Proposal For Timberlake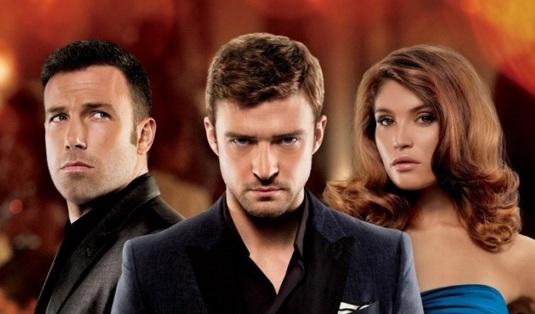 Am I missing something – asks Justin Timberlake in a brand new clip from the upcoming drama thriller Runner Runner. But what this poor Princeton grad student doesn't know is that the house always wins, and that Ben Affleck, aka a billionaire playboy with a dark knight side, has a tempting proposal for him. Head inside to check them out… A few days ago we shared some pretty cool pics from this (well, let's just say) crime drama, which comes from director Brad Furman, and is set to hit theaters on October 4th, 2013. And, in case you've missed the official trailer and posters for the movie – you have nothing to worry about: all opens in new tab. [jwplayer mediaid="168134″] The movie follows Timberlake's character, a Princeton student named Richie who is cheated out of his tuition money by playing online poker. Believing he's been swindled, he travels to Costa Rica to confront online gambling tycoon Ivan Block and the rest of the story goes like this:
Richie is seduced by Block's promise of immense wealth, until he learns the disturbing truth about his benefactor. When the FBI tries to coerce Richie to help bring down Block, Richie faces his biggest gamble ever: attempting to outmaneuver the two forces closing in on him.
Runner Runner has a pretty interesting cast on board (no, it's not all about new Batman and Mirror-staring-back-at-me-guy) which includes Gemma Arterton, Anthony Mackie, David Costabile and Sam Palladio. Let us know what you think about the video & stay tuned for more updates!