Movie News
Ryan Reynolds and Jason Bateman In Change-Up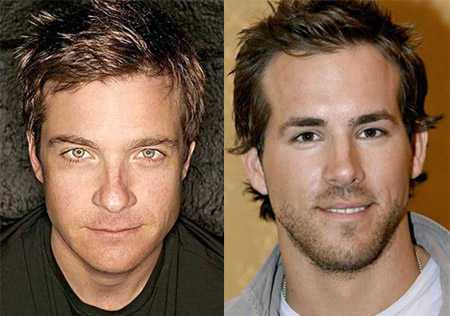 As we heard,
Ryan Reynolds
and
Jason Bateman
have signed on to star in Universal's new project titled
The Change-Up
. So, new comedy is coming! And this time body-switching one! This movie is coming from well-known writing team that stands behind
The Hangover
–
Jon Lucas
and
Scott Moore
and will be directed by
David Dobkin
that you all probably remember from
Wedding Crashers
. Since we already know, those guys are going to change their bodies, what's there to expect from the story? It looks like they will have to find some new and original way to make us more interested in the whole thing, because (you'll agree) this very much smells like
Freaky Friday
, the 2003 comedy, but there the body switching took place between the mother and her daughter. And the new one will be a story of a family man (Bateman) who accidentally swaps bodies with his best friend, a single slacker actor played by Reynolds. Each gets a glimpse at what he missed, and an appreciation of what he had. Since we like what Reynolds did in
The Proposal
, we could also mention Bateman's previous projects
Couples Retreat, The Invention of Lying, Extract
. Bateman also has the comedy
Paul
coming out this year and will next be seen opposite
Jennifer Aniston
in Disney's
The Switch
. That's why we're not too suspicious about this acting team, and this time they will have a lot of space and time to be our leaders throuhgh this new comedy, so why not?
The Change-Up
is set to begin shooting this September. We can all only hope this comedy will bring some fresh change, since we already wrote our "
miss-you-comedy-report
".