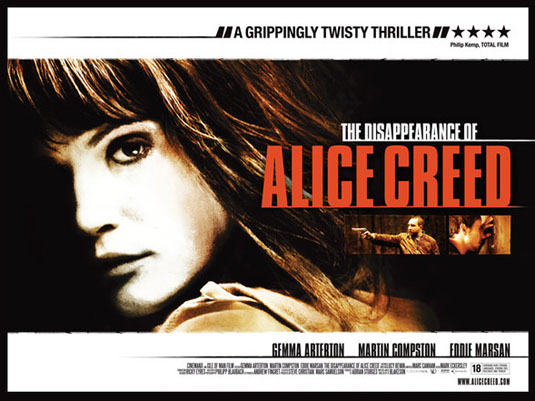 Check out the trailer and the clips from
The Disappearance of Alice Creed
. Judging by the trailer and clips from the thriller this looks very interesting.
The Disappearance of Alice Creed
is both written and directed by
J Blakeson
and stars
Gemma Arterton, Eddie Marsan
and
Martin Compston
. In the film, two masked men seize a young woman on a suburban street. They bind and gag her and take her to an abandoned, soundproofed apartment. She is Alice Creed, daughter of a millionaire. Her kidnappers, the coldly efficient Vic and his younger accomplice Danny, have worked out a meticulous plan. But Alice is not going to play the perfect victim – she's not giving in without a fight. In a tense power-play of greed, duplicity and survival we discover that sometimes disappearances can be deceptive…
The Disappearance of Alice Creed
which screened at the
Toronto International Film Festival
is scheduled to be released June 11, 2010 in limited theaters.