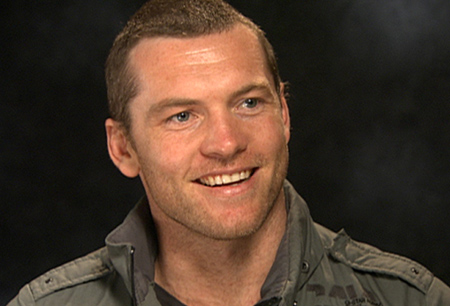 After Avatar and Clash of the Titans, Sam Worthington is attached to star in another big-budget sci-fi project, set up at DreamWorks, titled Quatermain.
But that's not all! He will not be only the titular hero, he will also make his debut as a producer!
You are probably familiar with this story, since the character of Allan Quatermain has been portrayed in film and television over the years, and he has been played by many actors, such as Richard Chamberlain, Sean Connery and Patrick Swayze. But still, let's see how things will work out for Worthington in the same role…
So, Allan Quatermain is the protagonist of H. Rider Haggard's 1885 novel King Solomon's Mines and its various prequels and sequels. He's "an English-born professional big game hunter and occasional trader in southern Africa. He supports colonial efforts to spread civilization in the Dark Continent, and also favours native Africans having a say in how their affairs are run.
Quatermain is a quintessential imperial outdoorsman who finds English cities and climate unbearable, and thus prefers to spend most of his life in Africa, where he grew up under the care of his widower father, a Christian missionary."
But, looks like this new DreamWorks' version is set in a futuristic time in "which humans have left Earth and sees Quatermain return to the planet after an extended trip in space."
Sam Worthington will make his debut as a producer on the project joining producers Alfred Gough and Miles Millar (the writing/producing team behind I Am Number Four). At this moment, we have no word on when production is expected to begin, and no director is attached yet.
And, just for a record Clash of the Titans has grossed more than $454 million worldwide, while his previous movie, Avatar, grossed more than $2.7 billion worldwide. Worthington is quite busy man these days, because, if you remember he's currently shooting The Fields, a thriller being directed by Ami Canaan Mann, the daughter of filmmaker Michael Mann.
We'll keep an eye on this sci-fi version of the literary hero Allan Quatermain, so make sure you stay tuned!