Movie News
Stephen Frears to Direct a Remake of His 1984 Film THE HIT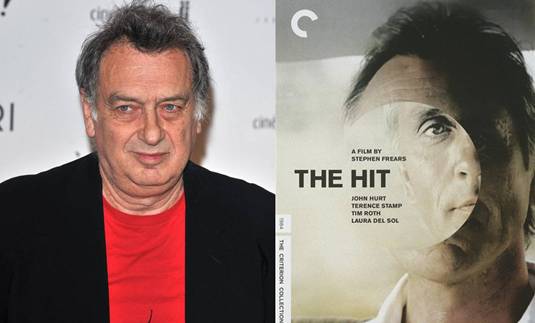 Young Tim Roth got Evening Standard Award for Most Promising Newcomer for The Hit (1984). He played an apprentice hit man in Stephen Frears suspenseful, compact crime-thriller, starring Terence Stamp and John Hurt.
Now, director Stephen Frears is reuniting with screenwriter Peter Prince and producer Jeremy Thomas for a remake of this British gangster flick.
In the 1984 gritty original, Roth and Hurt played tough guys hired to kidnap former gang boss Stamp in Spain and drive him to Paris, France to face justice.
In the memorable last scene in one of Frears' best, Braddock (Hurt) attempts to get across the border disguised as a backpacker. But Spanish police (led by Bunuel's favorite Fernando Rey) intervene and corner Braddock in a lamp store, chasing him down amid a countless light fixture.
This time, The Hit remake will move the action to Mexico and the United States, with Hollywood as a backdrop for the story.
The remake is still in the early stages of development and is planned to come to theaters in 2014.
Check out a trailer for The Hit. Stay tuned.
[youtube]http://www.youtube.com/watch?v=Vmty5rt-yF8[/youtube]
THE HIT – Trailer (1984)