Movie News
Susan Sarandon, David Arquette and Adam Brody in Talks for Hemlock Drive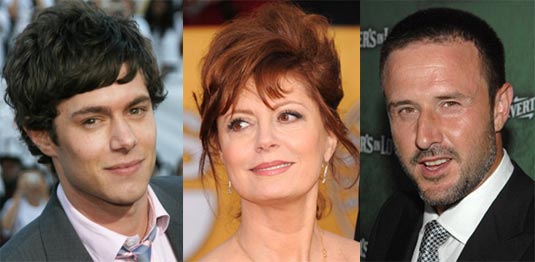 Drama time! And this time we're here to share the latest news about the upcoming Rosanna Arquette's (The Pulp Fiction star) project that will be titled Hemlock Drive.
Apparently, some interesting names are being rumored for the roles in the whole thing, and they are Susan Sarandon, Rosanna's brother David Arquette and Adam Brody. Not bad at all for a directorial debut.
At this moment not much is known about the movie, but we learned that the script comes from Jennifer Carta and Mandy Steckelberg, and that it will center on an eccentric mother in Connecticut who learns she is dying and brings her three adult children back home for a weekend.
As you already guess, Sarandon is in talks to play the mother, Brody is negotiations for the part of Sarandon's son, while David Arquette is eyeing the role of a man who owns a nearby bar, called Murphy.
According to the producer Kristin Holt: "Sarandon's character tries to bond the family before she dies, and she makes them throw her a living funeral. It's a very funny dramedy."
By the way, Hemlock Drive will be Rosanna's first feature film, after her two documentaries, Searching For Debra Winger and All We Are Saying.
We'll keep an eye on the Hemlock Drive project, so make sure you stay tuned for more updates!