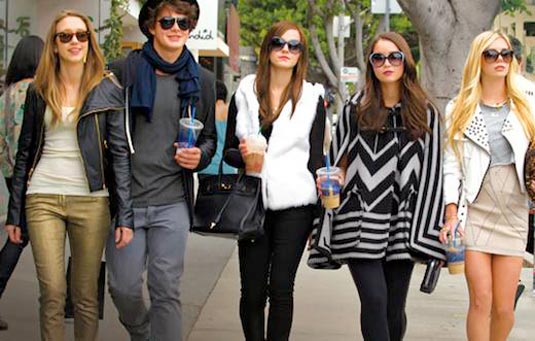 Sofia Coppola's The Bling Ring doesn't exactly break down the door of insight into the emptiness and excess of celebrity-obsessed culture and the pursuit of it, but it does offer some fun.
In this new clip from the movie, we see Emma Watson and company dive into Hilton's closet which features an unnecessary huge amount of shoes and clothes and dead animals pardon, fur. I wonder how many pairs are just standing there after being bought for insane amount of money, but never worn. And how many people could have that money fed. Anyway, check it out:
Wow, that was a short one!
I was wondering why would Coppola undertake such project in the first place, I must admit. If I don't see even a hint of criticism aimed at presented society, to be honest, I will never be able to see her as a serious director, in spite of Lost in Translation.
The Bling Ring hits the theaters on June 14th, 2013 and it also stars Katie Chang, Israel Broussard, Claire Julien, Taissa Farmiga and others.