Movie Posters
First Clip From THE BLING RING Is All About Emma Watson, Plus New Poster!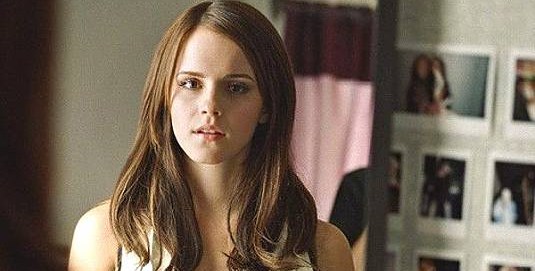 After all those great images from Sofia Coppola's The Bling Ring, we finally have the first clip and poster for the movie to share! As you're about to see, this short video is all about Emma Watson and her pole dancing, so we're sure you're going to enjoy in the rest of this report… Written and directed by Sofia Coppola, the movie revolves around a group of teenagers who tracked their celebrity targets online, and stole more than 3 million in luxury goods from their homes… Beside Watson, the rest of the movie cast includes Leslie Mann, Taissa Farmiga, Claire Julien, Israel Broussard, Katie Chang, Georgia Rock and Gavin Rossdale, and as we previously reported – The Bling Ring is set to hit limited theaters on June 14th, 2013. Here's the official synopsis once again:
Oscar-winning filmmaker Sofia Coppola takes us inside the world of these teens, where their youthful naivete and excitement is amplified by today's culture of celebrity and luxury brand obsession. The members of the Bling Ring introduce us to temptations that any teenager would find hard to resist. And what starts out as youthful fun spins out of control, revealing a sobering view of our modern culture.
Click on the poster for a bit better look & stay tuned for more!