Movie News
The Coen Brothers' New Script Based On the Life of Folk Artist Dave Van Ronk?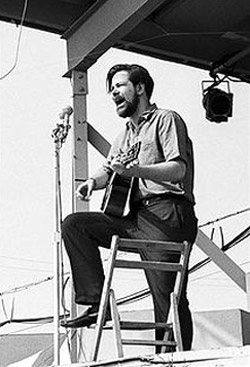 When I first heard that something like this is (possibly) coming, I was like – ok, but why?
I mean, I do know that we can expect the unexpected from the Coen brothers, but folk music themed movie? That's a real surprise! So, check it out.
According to the latest reports, Joel and Ethan Coen are making a movie about the Greenwhich Village folk scene, a movie that will be loosely based on singer Dave van Ronk!
At this moment, thanks to 24Frames we know that the script for the upcoming Coen's project will be "loosely based" on van Dave van Ronk's life as an influential musician and left-wing activist, and may even draw from Van Ronk's posthumous memoir entitled The Mayor of MacDougal Street.
Van Ronk is considered the patriarch of New York City's burgeoning coffee house scene in the mid-20th Century. He died in 2002, ushering and cultivating many popular acts such as Bob Dylan and Joni Mitchell.
Here's a little description of The Mayor of MacDougal Street: "Singer-songwriter Van Ronk did more than most to earn the heady title of his memoir, gussied up for publication by the author of the outstanding blues history Escaping the Delta (2004).
In the folk-music ferment of late-fifties/early-sixties Greenwich Village, Van Ronk was a larger-than-life presence with a blustery personality to match his big frame, headlining the famous folk-music haunts and mentoring such up-and-coming stars as Bob Dylan.
A masterful storyteller and robust singer who prided himself in making a living without leaving the Village, he was a musical sponge who picked up a wildly eclectic repertoire. He recalls the heyday of the pretourist, 1950s Village, before the so-called Folk Scare, when regulars went to Washington Square on Sunday afternoons for loose sessions that continued late into the night.
He recalls first hearing Dylan–"the scruffiest-looking fugitive from a cornfield I do believe I had ever seen"–at a Village coffeehouse and being impressed (the new arrival thereafter often crashed on Van Ronk's sofa)…"
We'll keep an eye on this one, make sure you stay tuned!