Movie Posters
THE HOST Featurette & Character Poster: Diane Kruger As The Seeker!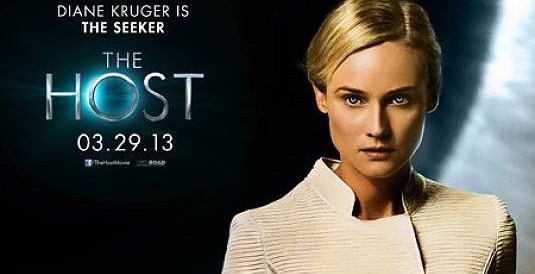 We previously shared some great videos (aka featurettes) and character posters for Andrew Niccol's upcoming The Host. Today – it's Diane Kruger's turn! As you already know, she plays a character named The Seeker, or if you prefer – The Soul responsible for finding Melanie's family. Check out the rest of this report to hear what Kruger has to say about the whole thing!
Andrew Niccol directed this suspense thriller from his own script which is based on Stephenie Meyer's novel of the same name. It revolves around parasitic aliens called Souls who have invaded the Earth and have begun to possess the minds of humans. [jwplayer mediaid="136872″] Melanie Stryder is no exception – her body has been inhabited by a soul named Wanderer, but – she refuses to fade away. As a matter of fact, Melanie is ready to risk everything to protect the people she cares most about, proving that love can conquer all in a dangerous new world. Beside Diane Kruger as The Seeker, the rest of The Host cast includes Saoirse Ronan as Melanie/Wanderer, Max Irons as Jared Howe, Jake Abel as Ian O'Shea, William Hurt as Jeb Stryder and Frances Fisher as Maggie Stryder, and the movie is set to open on March 29th, 2013. Let us know what you think about Kruger's featurette, and stay tuned for more!