Movie Trailers
The Japanese "Street Fighter: The Legend of Chun Li" Trailer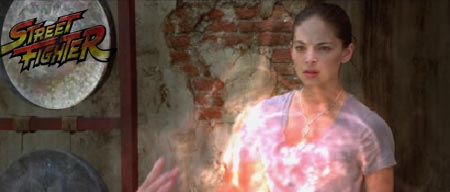 Action-Packed first Japanese trailer for "Street Fighter: The Legend of Chun Li" has hit that country's official website. Kristin Kreuk and Chris Klein spoke to Sci-Fi Wire during the Video Game Awards about the upcoming "Street Fighter" film and the characters they are playing.
"It's about the character Chun-Li," said Kreuk. "It's her origin story from when she was a little girl. She loses both of her parents. Her father is taken away. She doesn't know that, and she goes on a revenge journey and then eventually finds a teacher, a master to help her overcome her emotional attachments to getting her revenge so that she can actually see a greater good, and then go forth and fight from there."
For his part, Klein plays Charlie Nash, a rogue Interpol agent. "[He's] an American," Klein said. "Chasing after the villain in our movie, Bison, played by Neal McDonough. Kristin's character, Chun-Li, and I discover we're after the same bad guy. So we team up a little bit, and heroic adventures ensue."
"Street Fighter" is directed by Andrzej Bartkowiak, the man behind some terrible movies like "Romeo Must Die," "Exit Wounds," "Cradle 2 the Grave" and "Doom." The film is scheduled to hit theaters on February 27th, 2009.