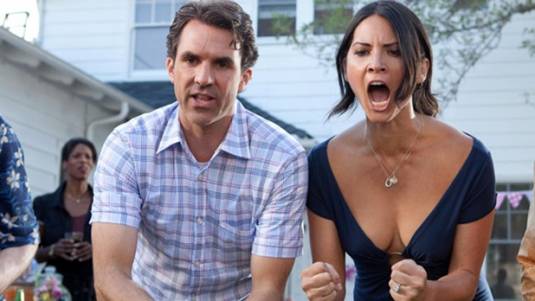 Jay Chandrasekhar
-directed comedy
The Babymakers
has a nice twist to the bank heist movies in the Judd Apatow sense of the word. Well, this raunchy and dirty and even occasionally offensive film, which had its world premiere at the SXSW Film Festival in March, finally has premiered its first poster.
Paul Schneider, Olivia Munn, Kevin Heffernan, Wood Harris, Nat Faxon, Aisha Tyler, Collette Wolfe, Hayes MacArthur, Lindsey Kraft, Helena Mattsso
and Chandrasekhar himself star in the story of a man, Tommy Macklin (Schneider) who recruits a group of friends (and an Indian ex-mobster) to steal his old deposit from a sperm bank when he is unable to get his wife, Audrey (Munn) pregnant. Of course, anything that can go wrong does go wrong, sooner or later.
Peter Gaulke
and
Gerry Swallow
(Ice Age: The Meltdown) wrote the screenplay. Scattered with humor, The Babymakers comedy with a somewhat funny plot will hit Ultra VOD and theaters on August 3rd, 2012.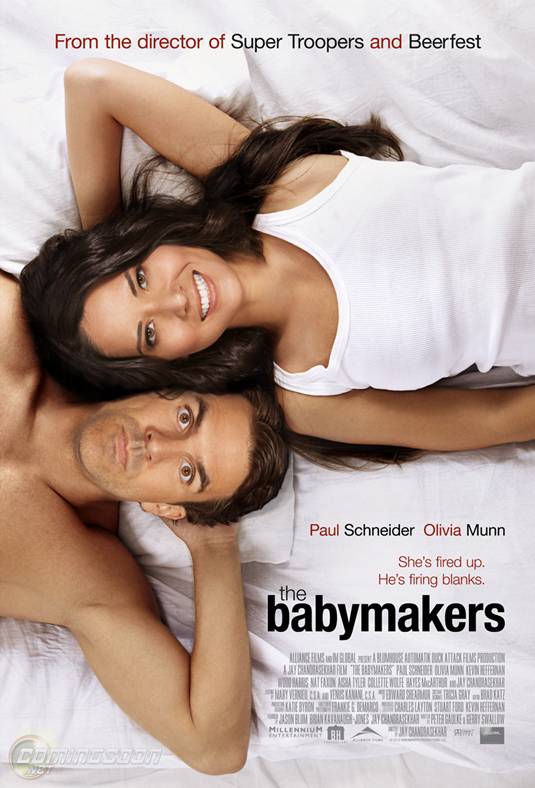 Source:
Comingsoon