Hammer Films has unleashed the first trailer for their upcoming thriller
The Resident
.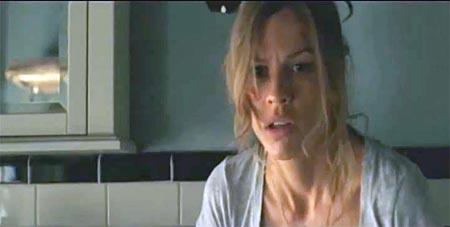 Every year, three million single women in America move into an apartment for the first time. They do not know who lived in the apartment before them, they do not know their landlords, and they don't bother to change the locks. This is the story of one such woman… After separating from her husband, pretty young doctor Juliet Dermer moves to Brooklyn, settling into a new life in a stunning and spacious loft apartment that seems too good to be true. It is… Mysterious occurrences lead her to suspect that she is not alone in her home and quickly her fears become all too real. In a chilling revelation, she discovers that her seemingly charming, young landlord, Max, has developed a dangerous obsession with her. A terrifying game of cat and mouse ensues as Juliet fights to free herself from Max's sinister intentions. This erotic and sexy thriller in the vein of Disturbia and Fatal Attraction is written by Antti Jokinen, Robert Orr (Savior) and Erin Cressida Wilson (Fur, Secretary). Antti Jokinen directs. The film is directed by the Finland-born
Antti J. Jokinen
, who is making his feature debut. His previous work includes helming music videos for Beyonce, Shania Twain and Will Smith. Stars
Hilary Swank, Jeffrey Dean Morgan, Christopher Lee,
and
Lee Pace.
The Resident has yet to acquire a US distributor. [flv]http://kinogallery.com/trailers/R/kinogallery.com_Resident_trailer.flv[/flv]