Movie News
Tommy Lee Jones as General Douglas MacArthur in EMPEROR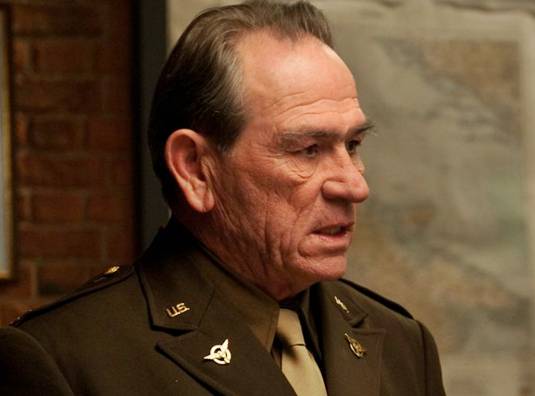 Tommy Lee Jones has joined the cast of the Japan-set post-World War II drama tentatively titled Emperor, from a screenplay by David Klass (Kiss the Girls) and Vera Blasi (Woman on Top). Jones will be playing General Douglas MacArthur, which has one of the longest and most controversial careers of any American military officer. Matthew Fox (Lost) has already been announced to star as General Bonner Fellers. Peter Webber (Girl with a Pearl Earring) is directing the drama, which is based on true events described like this:
Emperor is an epic story of love and understanding set amidst the tensions and uncertainties of the days immediately following the Japanese surrender at the end of World War II. On the staff of General Douglas MacArthur, the de facto ruler of Japan as Supreme Commander of the occupying forces, a leading Japanese expert, General Bonner Fellers is charged with reaching a decision of historical importance: should Emperor Hirohito be tried and hanged as a war criminal? Interwoven with this nail-biting political thriller is the story of Fellers' love affair with Aya, a Japanese exchange student he had met years previously in the U.S. Memories of Aya and his quest to find her in the ravaged post-war landscape help Fellers to discover both his wisdom and his humanity and enable him to come to the momentous decision that changed the course of history and the future of two nations.
As Supreme Commander, MacArthur accepted the Japanese surrender and oversaw the occupation of Japan between 1945 and 1951, and led the UN Command in the Korean War from 1950 to 1951. Unlike Truman's wish to limit the military intervention in Korea, MacArthur wanted the UN and the US to invade China to smash communism using nuclear bombs. Therefore, he publicly advocated actions that contradicted the official policies of the US Government. President Harry Truman removed MacArthur from his command on April 9th 1951. The following extracts are from the interviews in the Merle Miller's book, published one year after Truman's death:
I fired him because he wouldn't respect the authority of the President. That's the answer to that. I didn't fire him because he was a dumb son of a bitch, although he was, but that's not against the laws for generals. If it was, half to three-quarters of them would be in jail…MacArthur was always playacting…. He was wearing those damn sunglasses of his and a shirt that was unbuttoned and a cap that had a lot of hardware. I never did understand, an old man like that [MacArthur was 70] and a five-star general to boot, and he went around dressed up like a nineteen-year-old second lieutenant.
Hhmm, it's not an easy task for Jones to give a realistic portrayal of this type of character, despite the fact he played the fictional Colonel Chester Phillips in last summer's Captain America as well as Col. Hayes Hodges in 2000s Rules of Engagement; this could be something quite different. I'm not saying it will happen that way; producer Gary Foster has just said:
Tommy will bring strength, intelligence, and gravitas to the portrayal of General Douglas MacArthur, a legendary American hero.
Production begins sometime this month in New Zealand and Japan.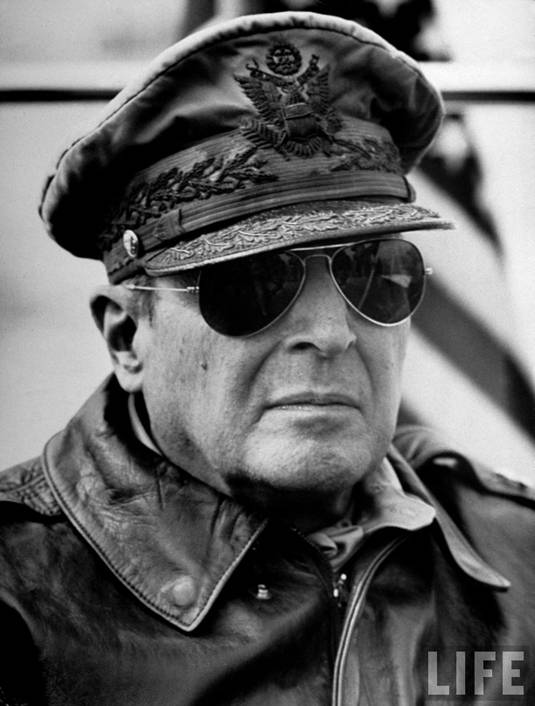 US general Douglas MacArthur