Movie News
U2's Larry Mullen Jr. Re-made Patrice Leconte's Man on the Train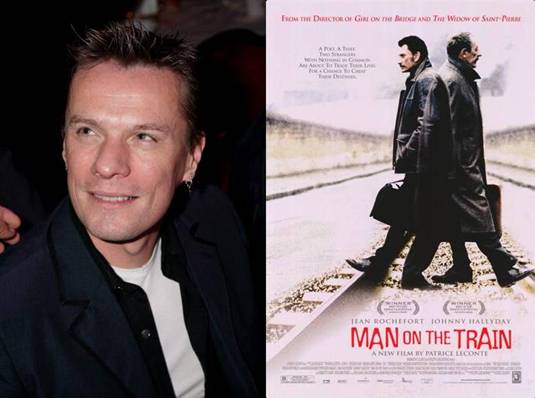 THR reveals that Larry Mullen Jr., the drummer of U2, is acting in, producing and composing a remake of Patrice Leconte's comic thriller or crime drama, whatsoever, Man On The Train (L'Homme du train).
In fact, film is currently in the late stages of post-production since Production Company has finished shooting in the same period last year and will be selling in Cannes next month.
Irish director/producer Mary McGuckian (The Bridge of San Luis Rey) directed the film and produced with Mullen Jr. and Martin Katz whilst Jon Goodman was an executive.
Original French drama, starring Jean Rochefort and Johnny Hallyday, won the audience awards at the Venice Film Festival for Best Film and Best Actor (Jean Rochefort) in 2002.
A retired teacher and an aged gangster come across in a small town pharmacy. As a special friendship develops between these diverse personalities, each starts to envy the other and by the end of the week, nothing will be the same again for both of them.
At one point in the film, Rochefort plays the piano for Hallyday and at the end of the piece asks him: "Are you musical?" Hallyday is one of France's best-known Rock'n Rollers, so this is almost alike Uma Thurman (Mia Wallace) is asking John Travolta (as Vince Vega) "Do you dance?" in Pulp Fiction.
No doubt Mullen Jr. fits that role well!
The film also stars Donald Sutherland, Graham Greene, Tony Nardi, Carlo Rota and Kate O'Toole.
While this is Mullen's first time he was ever in front of a camera, he gained some experience composing songs and scoring for film, giving a slightly different version of the Mission: Impossible theme for the film with U2 bandmate, bass player Adam Clayton.
Cannes is sixteen days away so stay tuned and follow us on Twitter or Facebook.
[youtube]http://www.youtube.com/watch?v=EuKRTz6x5Ns[/youtube]
Man On The Train (L'Homme du train), Trailer