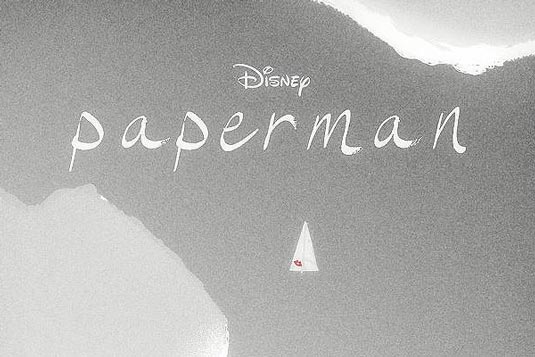 Short films attached to animated features are nothing new. Studios did it years ago to fill in the feature waiting-time, with usually shorter animated efforts. Then Pixar brought back the lost art, giving us such memorable (and Oscar-winning) shorts as Tin Toy, Geri's Game, The Chubbchubbs! and For the Birds.
Now it appears Disney will get back in the game with the animated short Paperman to fill in for November's eagerly anticipated video-game story, Wreck-It Ralph. The studio has shared the first few images from the short to give us an idea what the visuals will look like. Take a look!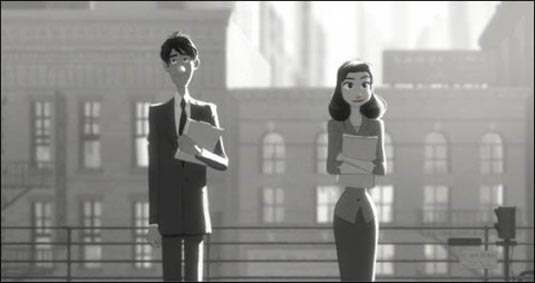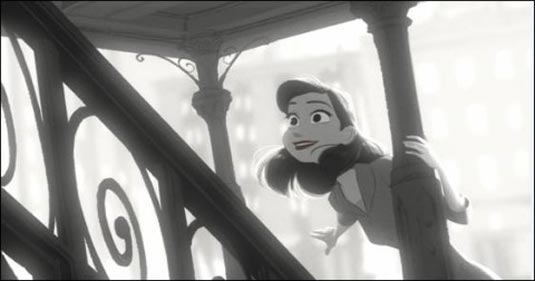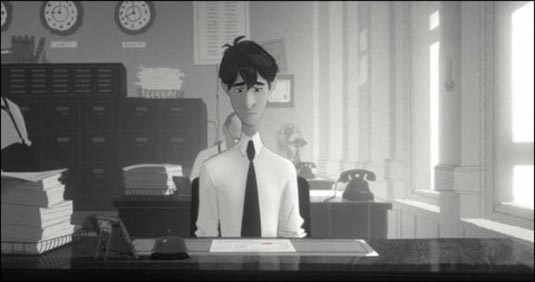 Paperman will use a groundbreaking new technique that merges computer-generated and hand-drawn animation techniques (maybe some new way to apply it, the technique itself is old news). The short will be helmed by first-time director John Kahrs, whose black-and-white story follows the lonely young man in mid-century New York City who uses a stack of papers to get the attention of the girl of his dreams.
The images, at the very least, are gorgeous. It's fantastic when hand-drawn animation – a reminder of a creative time now gone – is used to bring life to the past, and I can't wait to see how Kahrs reimagines an old-time New York City in his short.
Wreck-It Ralph comes to theaters on November 2nd, 2012 and stars John C. Reilly, Jane Lynch, Dennis Haysbert, Sarah Silverman, Stefanie Scott, Brandon T. Jackson, Jack McBrayer and others.