Movie Trailers
Watch: Trailer for the Rom-Com THE GIANT MECHANICAL MAN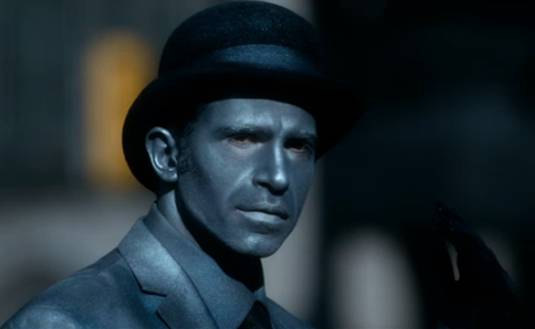 Here's the trailer for the indie rom-com The Giant Mechanical Man set to appear at the Tribeca Film Festival in April.
Written and directed by Lee Kirk, The Giant Mechanical Man starring Jenna Fischer who also produced the film and is married to Kirk as well.
This quirky romantic comedy, also starring Chris Messina, Malin Akerman, Lucy Punch and a hilariously douchey Topher Grace, revolves around two outsiders — a misunderstood street performer (Messina) and the soft spoken zoo worker (Fischer) who falls for him.
Actually, Fischer plays an unhappy woman who firstly finds inspiration in a silver-painted street performer, and she needs to choose to either start a relationship with the street artist or pursue an egotistical self-help guru, played by Grace.
The indie film opens in New York and VOD on April 27th, 2012.
Check out the trailer below:
[youtube]http://www.youtube.com/watch?v=RtbvHJzlyrw[/youtube]